Medical Writing
We can provide a high quality service with our well experienced medical writers in clinical development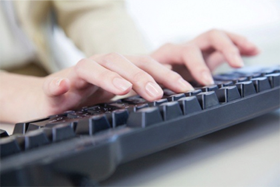 Our medical writers have broad expertise as well as the experience in the field of clinical development. By complying with the relevant guidelines and SOPs, we provide high service quality to fulfill client needs.
Services
Medical Writing (MW) department provides services such as preparation for various documents relating to clinical trial.
Investigator's Brochure (IB)
Clinical Trial Protocol
Informed Consent Form (draft)
Clinical Study Report (CSR)
Study Publication
Common Technical Document (CTD)
∗In addition to clinical study, we are also able to provide other various service such as clinical research,
investigator initiated clinical trial, etc.
Work Flow
Why CSIA??
POINT1

Medical Writer

Our medical writers are well–experienced medical writers in regulatory affairs and monitors in clinical development and have extensive expertise in various therapeutic areas. Therefore, we are able to provide the high standard quality service to reach the client' expectation, minimize the time it will take to deliver the final product to our client.

POINT2

Team Work

At the beginning of a project, we will organize a medical writing team accordingly to work contents of the project; the tasks will be coordinated with the client, monitors, DM, etc.It is one of the CSIA's specialties to collaborate with various in–house departments exceeding the boundaries of departments.

POINT3

Total Service

MW is not just about "writing".
At CSIA, we are proactively providing various proposals with the perspective of consulting and thinking through the consecutive clinical development process.
By pondering protocol feasibility and with the pharmaceutical applications in perspective, we contribute our clients with more than just the provision of a service, but also to be good working partner to our sponsors.