Regulatory Affairs
Full support by Regulatory Affairs (RA) specialized consultants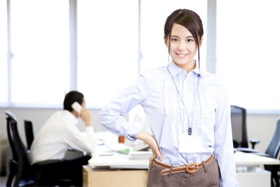 Many years of rich integrated experience and having to have the know-how, CSIA will support all of the tasks such as paperwork/documents preparation, internal systems construction and approval, in smooth and bias-free manners.
RA Consulting Service
Consulting on regulatory application strategy
Support for the various consultations to regulatory authorities in each region
Consulting on internal system construction, such as GQP/GVP/QMS
Consulting on support for GMP/QMS/GCTP compliance inspection, planning of non-clinical study, selections (study sites, etc.) and study implementation
Suitable support for regulation of regenerative medicine products
Planning and implementation of clinical trial in cooperation with all the related department
Evaluation of the non-clinical study and clinical trial data
RA seminars
*Personalities who have been at the forefront of the industry are invited as lecturers.
Various consulting associated with the revision of the laws and regulations for each region
RA Documentation Service
Support for preparation of application for marketing approval for pharmaceutical product or such, and the other related documents
Support for preparation of application for marketing approval for medical device, In-vitro diagnostic reagent and the other related documents
Support for preparation of application form for Marketing Authorization Holder, Manufacturer, Accreditation of Foreign Manufacturer, etc.
Support for preparation of GQP/GVP related documents
Support for preparation of GMP/QMS/GCTP related documents, and for preparation of CTD
Preparation of registration application for Drug Master File and In-Country Caretaker work for drug substances
Regulatory Application for Medical Device
Consulting from development to regulatory application for medical device
Application of Marketing Authorization Holder License for medical device 
Services for Quasi-drugs and Cosmetics
Survey on propriety of ingredients
Support for the elaboration of application for Quasi-drugs marketing approval
Why CSIA??
POINT1

For those who acquire a work authorization for the first time, we will provide adequate support to guide you through the process.

At the time of contract, we will explain to you the acquisition process and the contents of work authorization that will be acquired. We will advance the preparation of application form with courteous interviews and counseling, so that you can rely on us with confidence, even if it is the first time for you to apply for a work authorization.

POINT2

Coordination support with foreign manufacturers

If you are dealing with foreign-made products, in addition to the application for your products, it is also required to apply for Foreign Manufacturer Accreditation. In that case, the vast amount of information regarding the products and manufacturing site etc., will require to be gathered from the foreign manufacturer by contacting many times over. For saving time and effort, we will correspond and coordinate with the foreign manufacturer on behalf of our client.

POINT3

Support for a wide range of services

We will carefully, flexibly and quickly provide you with support for every consultation on RA, from total service of licensing, various internal systems construction, product development/application, response to inquiries from the audit authorities, etc., to a precise service.